Posted 2016-04-09

Where can you still play Daily Fantasy Sports In New York State? Look no further, my internet friend...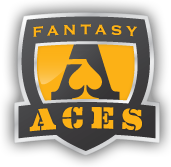 Fantasy Aces allows those of us that live in New York State to participate in Daily Fantasy Sports! They have public and private Daily Fantasy Contests for Fantasy Football (NFL and CFB), Fantasy Baseball (MLB), Fantasy Basketball (NBA), Fantasy Hockey (NHL), and Fantasy Golf (PGA).

Daily Fantasy Leagues start at $1.10/entry and you can get set up with an account today for just $5.00! They accept Paypal, Visa, Master Card, Am Ex, and Discover.

Isn't it time everyone in New York State got back into Daily Fantasy Games?

Head over to Fantasy Aces now - I'll see you there!